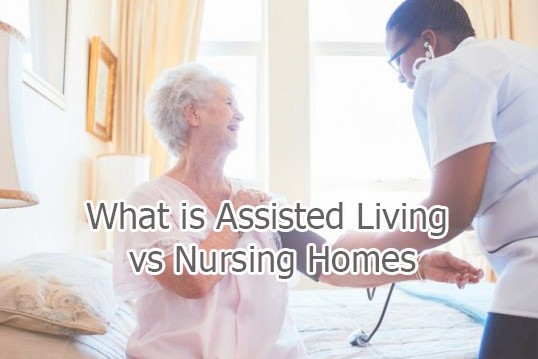 What is Assisted Living vs Nursing Homes
Whether to choose an assisted living or a nursing home, there are certain factors that has to be considered like the type of medical care needed and the coverage of such costs by insurance provider like Medicare. This article can help you to know better about what is assisted living vs nursing homes.
1. If your loved one needs specialty medical care provided by skilled and qualified medical professionals with round the clock supervision and timely medication and emergency attention, nursing home care would be the best option. With assisted living facility a resident normally gets medication on a daily basis together with assistance in their day to day activities like:
bathing
dressing
cooking
activities
2. If you need an upscale living apartment to stay alone with complete freedom, but with a little assistance in your daily activities, an assisted living could be a better choice than a nursing home, where you are provided with specialty medical care only.
3. You might be required to stay in a nursing home on sharing basis, but this is not the case in assisted living, as you get complete freedom to stay in an apartment of your choice.
4. When it comes to coverage of the costs of medical care by insurance providers like Medicare, a nursing home care could be the only choice. Medicare does not cover the costs of medical care for residents staying at assisted living communities. There are certain costs of medical care that may be covered by Medicare for those staying at assisted living communities, but such costs are limited.
5. Another factor that should be considered is the question of security, where, with nursing homes and assisted living communities you can be ensured with proper security. Whereas in assisted living communities there is a secured environment with hand rails and other support systems being provided, in nursing homes these facilities are already there.
6. In both assisted living facilities and nursing homes there is a team of staff assisting in support services for seniors such as wheelchair and other types of help that is required on a daily basis.
Assistance is provided in assisted living communities in preparing a balanced meal, whereas in nursing homes the food being provided is a healthy one that is balanced and nutritious.
Hope this article will help you to understand What is assisted living vs nursing homes.
We can Help! Our local advisors can help your family make a confident decision about senior living.
Call: 800-997-1342